Be a global caller
Low international calling rates
Global calling
Get 1,000 calling minutes to US, Canada & more with International access number
Calling to Russia
Start from 1.9 ¢ / minutes
Unlimited $2999
One month unlimited calls to multiple countries + FREE VoIP Phone

Nalo International calling card
Surprise your family and friends who frequently make international calls with cheap calling card benefits, so they can call mobiles and landlines around the world.

Cheap International calls around the globe
Get the lowest rates for premium calls & plenty of minutes to any phone line and any destination worldwide with Nalotel credits.

Unlimited & low cost VoIP calling plans
At Nalotel VoIP phone service we have calling plans for all of your international needs. Our cost saving calling plans come with premium calling features, free VoIP Phone and more.
How we work
Nalotel is offering grate competitive rates making sure you receive premium-quality international calls.
We connect you through local phone lines, which means, you have never to worry about poor phone reception.
Free Nalo app?
With Nalo app on your device you can make cheap international calls or free unlimited calls between Nalo app users. All you need is a free Nalo app installed on your device and so do your contact.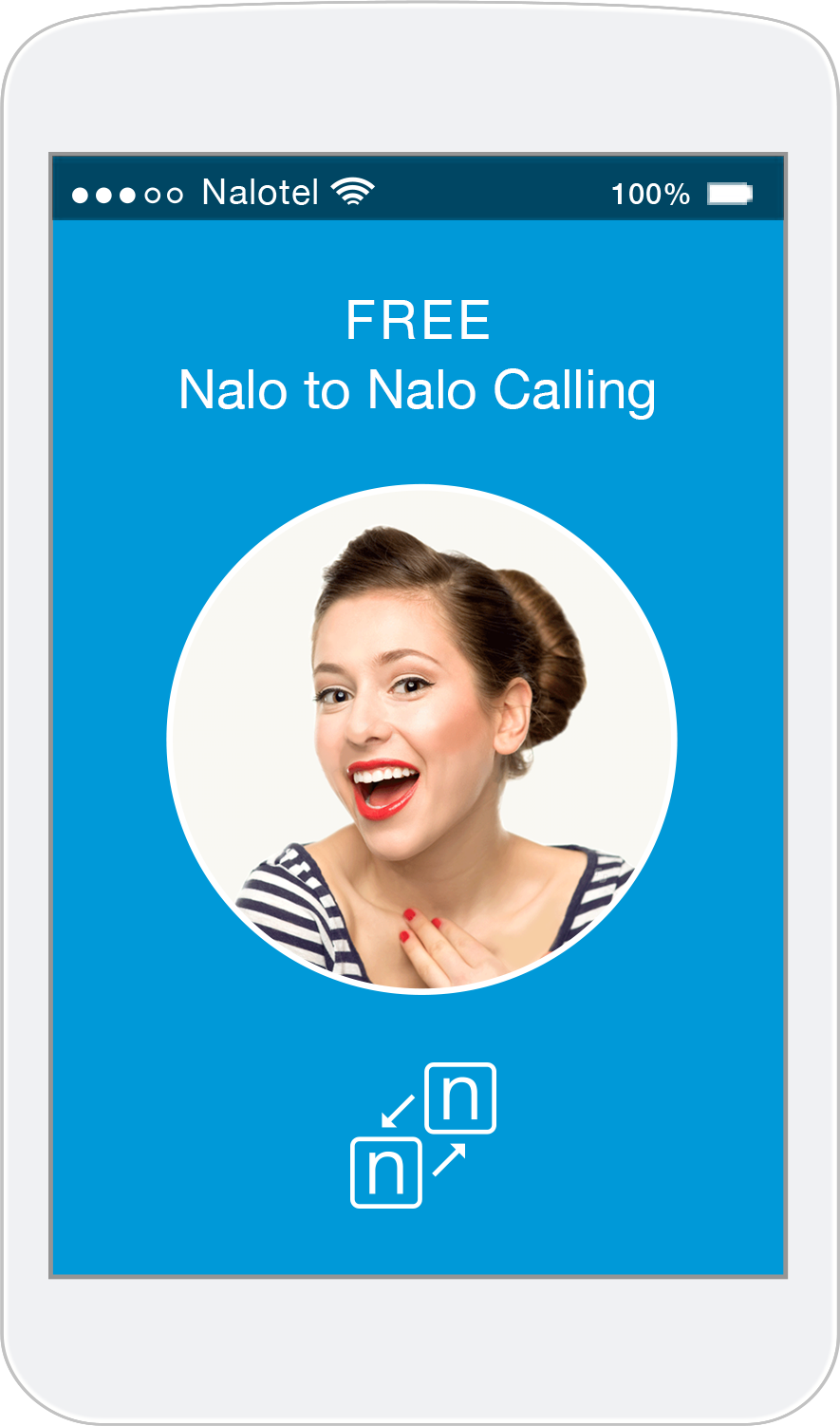 Call Nalo
Nalotel lets you make internet calls in numerous countries as long as you have Nalo app installed. We are using local phone lines when there is no internet available. We guarantee low-cost, international, internet-free calls with premium quality. Popular destinations include Greece, Bulgaria, Russia, Ukraine, Romania and many more.
Where you can make internet-free call?
Find more
Pay per minutes as you call
With Nalotel credits you can call to any mobile or landline from any country in the world with very low rates.
Refer a friend
Refer a friend & get $5 credit added to your Nalotel account
Find more
Cheap international calling card
We offer Nalo Prepaid Calling Card with great features and low cost rates. Learn how to use Cheap International Calling Card and save up to 80% on international long distance calls
Nalo calling card features
Free Nalo to Nalo
Group Calls
Instant messaging
Call forwarding
Call back
Call througt
Speed dial
Video calling
PIN less dialing