International Phone Cards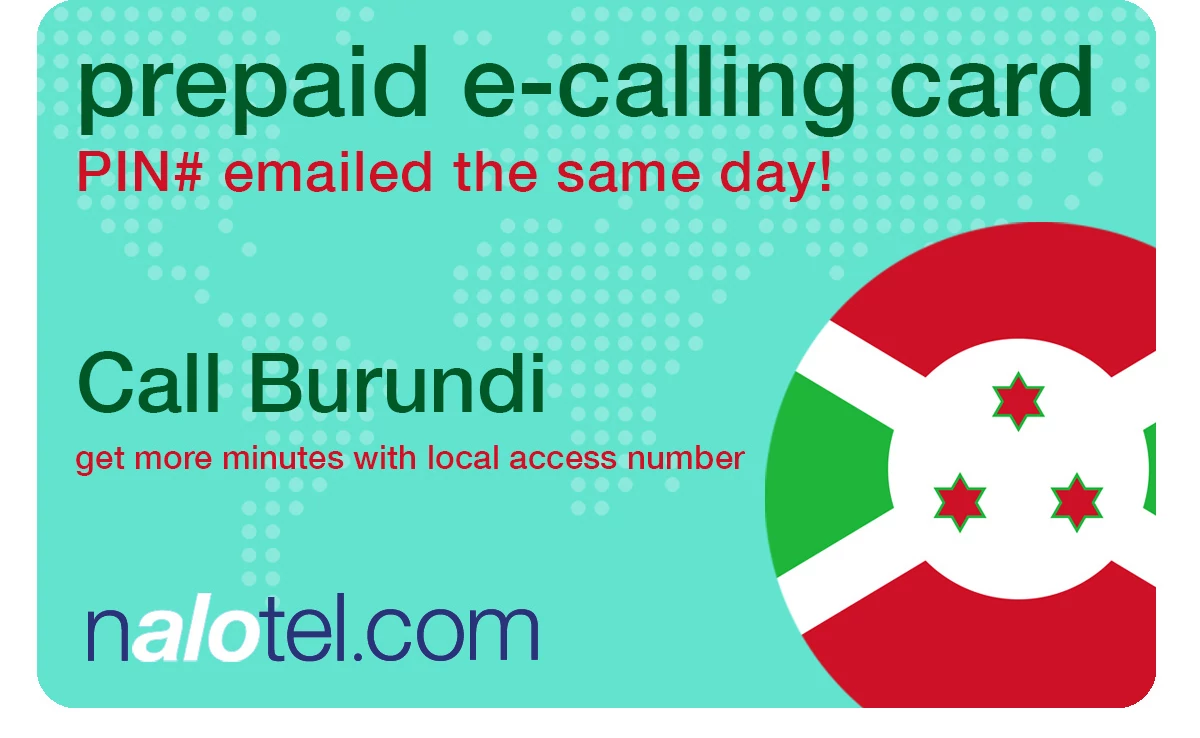 +257 Burundi
Burundi International
Phone Card
• ACCESSIBILITY Auto-recharge - recharge your account automatically as soon as it drops below the minimum amount you setup.
• Speed dial - with this feature you can save frequently dialed numbers to speed-codes and they will automatically dialed for you.
• PIN less dialing - call easy if you register your phone number with Nalotel.
• Account management - you will receive a personalized online account management.
• QUALITY Cheap international phone rates - we connect international calls via local phone lines so you will always get the best phone rates.
• One minute rounding - means that a call for 2 minutes and 50 seconds will be billed as 3 minutes.
• Premium call quality - we are constantly monitoring phone lines to give you the best call connection.
• Quick connection - we have optimized your international phone by connecting them trough local phone lines.
• Local access number - means that instead of using a toll free number to dial into our system to place a call, you dial a local number in your area code, for cheaper calls.
• Toll Free number - This is a nationwide free of charge access number that you dial to start using a phone card. You can use them from any phone (a charge of ¢1.6 per minute will occur).
• RELIABILITY No hidden fees - we don't like paying hidden fees more than you do, and that's why we don't charge them.
• No connection fee - we don't charge to connect your international call, you only pay the advertised price.